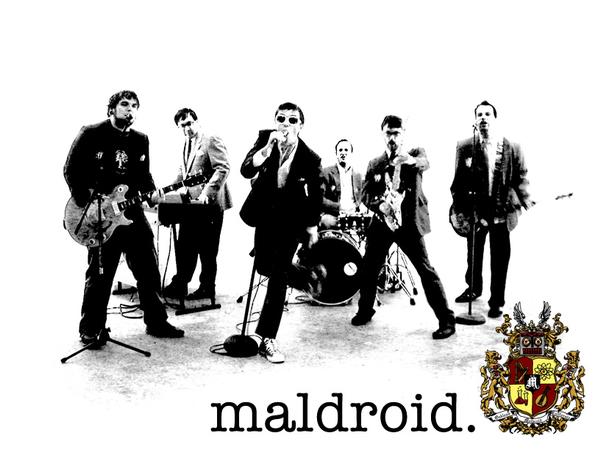 Malroid were a Santa Cruz (California, USA) band who formed in 2006 – revolving around lead singer Ryan Divine. They have been enduringly popular for their rock videos that are watched by many online. In fact their first video, "He Said, She Said"  won YouTube's first-ever music contest, "The Youtube Underground." Following that they appeared on Good Morning America.
Lead singer – Ryan Divine
Original guitarist – Johnny Genius
Original guitarist – Todd Brown
Bass player – Sean Shippley
Synth player – Prince J
Current guitarist – Todd Godley
Keyboards – A.J. Riot
Replacement guitarist – Patti Botox (formerly with the River City Rebels) – subsequently replaced by a returning Todd Brown
Drums – Brandon Bradshaw (and previously Mike O'Millions, Hugo Barrientos Jr and Chris Swimley)
Maldroid's first 3 music videos are all animations created by singer Ryan Divine.  If you are wondering about the jigsaw puzzle in the You Can Have It All video, Ryan Divine is also a jigsaw champion.
Albums
Malfunction (EP)(November 29, 2006)
Oakland Lads Club (EP)(September 20, 2007)
"Nevermind (EP)" (February 21, 2008)
Maldroid (April 15, 2008)
Singles
He Said She Said(November 29, 2006)
Heck No (I'll Never Listen to Techno)(November 29, 2006)
Here We Go Again(November 29, 2006)
You Can Have It All(November 29, 2006)
You Wanna Touch It (November 29, 2006)